RC front loader hydraulic Fullmetal C95 1/12 Hydraulic Loader Engineering Model Hydraulic Bulldozer Wheel Loader Model
Description:
Net weight:40Jin
The whole vehicle is packed as 28kg.
the texture of material- Body: steel plate, etc.
Vehicle version: remote control of the hydraulic system with electronic equipment, battery, charger.
Hydraulic pump: 4205 gear hydraulic pump (ex-factory 3.5Mpa)
Walk: CNCEdge reduction vehicle bridge
Wave box: double speed wave box,550High torque brush motor
Hydraulic cylinders.:Stainless steel with brass.
Tires: diameter137MM
Electric tone: good profit.1040 Brush electricity HobbyWing 50AElectric control of main pump
Body size: long*Wide.* Gao:805*248*267mm(Overall dimensions of transportation)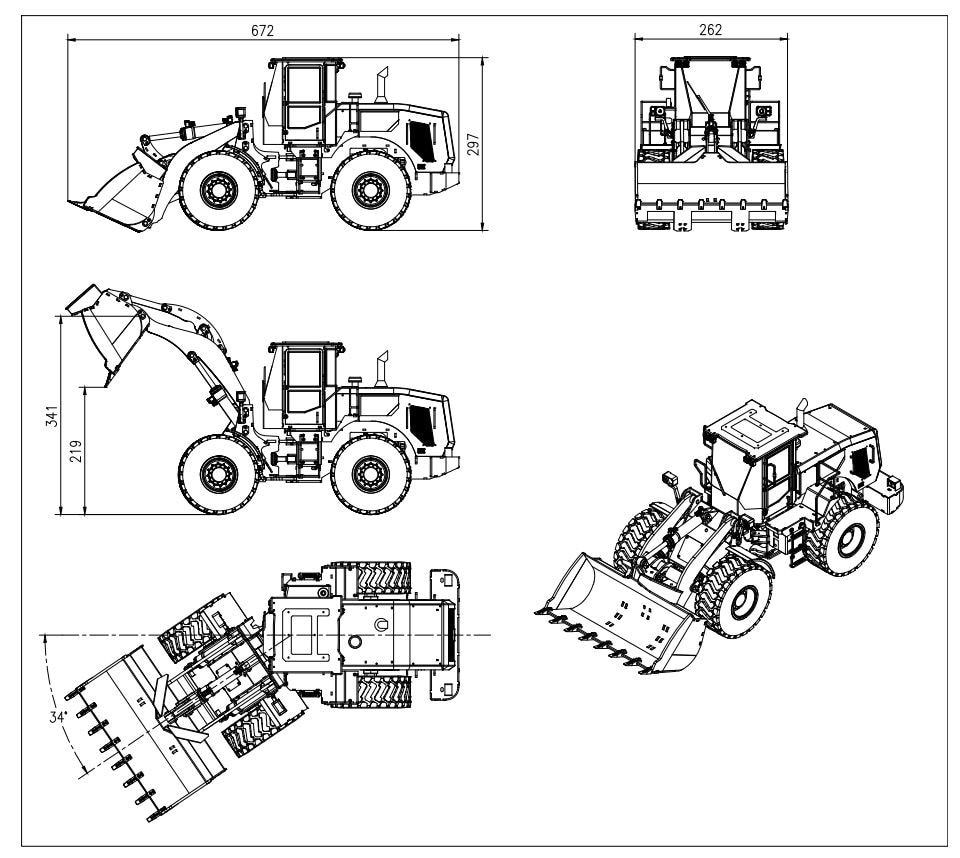 Track outer edge width:248MM
Maximum rising power10KG
Theoretical maximum lifting force15KG
Minimum ground clearance of chassis44.5(mm)
Remote control: FS-9Use.8Section.5No. 2 battery or3SLithium battery, Batteries need to be purchased separately.
Power supply voltage:12V use3SLithium battery5200MHA, (long.)140MMWide.45MMHigh40MM(within dimensions)
You can put two pieces in parallel to extend the working time
Hydraulic pump: flow.1.2L/MIN rated pressure3.5MPA(The hydraulic system is used by default.)46No. 1 hydraulic oil)
Reversing valve:3Road median return oil high power valve
Cab: Including seat decoration.
Paint: Car paint.