RC excavator Komatsu 360
1/12 RC Hydraulic Excavator Model 360-5 Hydraulic Engineering Machinery Model Excavator Birthday Gift Adult Gift
Shell version: excluding spray
Paint. Housing package includes chassis, chassis x Jia, great&small bei, bucket, connecting rod, swing frame, shaft pin.
Net weight:52Jin
Vehicle Plus package35Kg
Material-Body: steel plate, Aluminum AlloyEtc.
Vehicle version with battery: chassis, a whole car with electronic equipment hydraulic system remote control, without sound Group and light group (the product with light in the photo is upgraded product, for reference only).
Hydraulic pump: Italian Pump (factory3.5mpa)
hydraulic valve: Intravenous Valve
Walking: Latest version walking
The hydraulic oil cylinder: Stainless steel and brass
Track: 5CM all-steel track
Electrical adjustment: hao ying electrical adjustment
Rotation: using latest rotation
Add cooling system
Body size: length* width * height:922*272*292mm(Transport dimensions)
Track the outer width:272MM
The maximum rise force15KG
The theoretical maximum lifting force60KG
The maximum digging radius893(mm)
Maximum digging depth468(mm)
The largest mining height959(mm)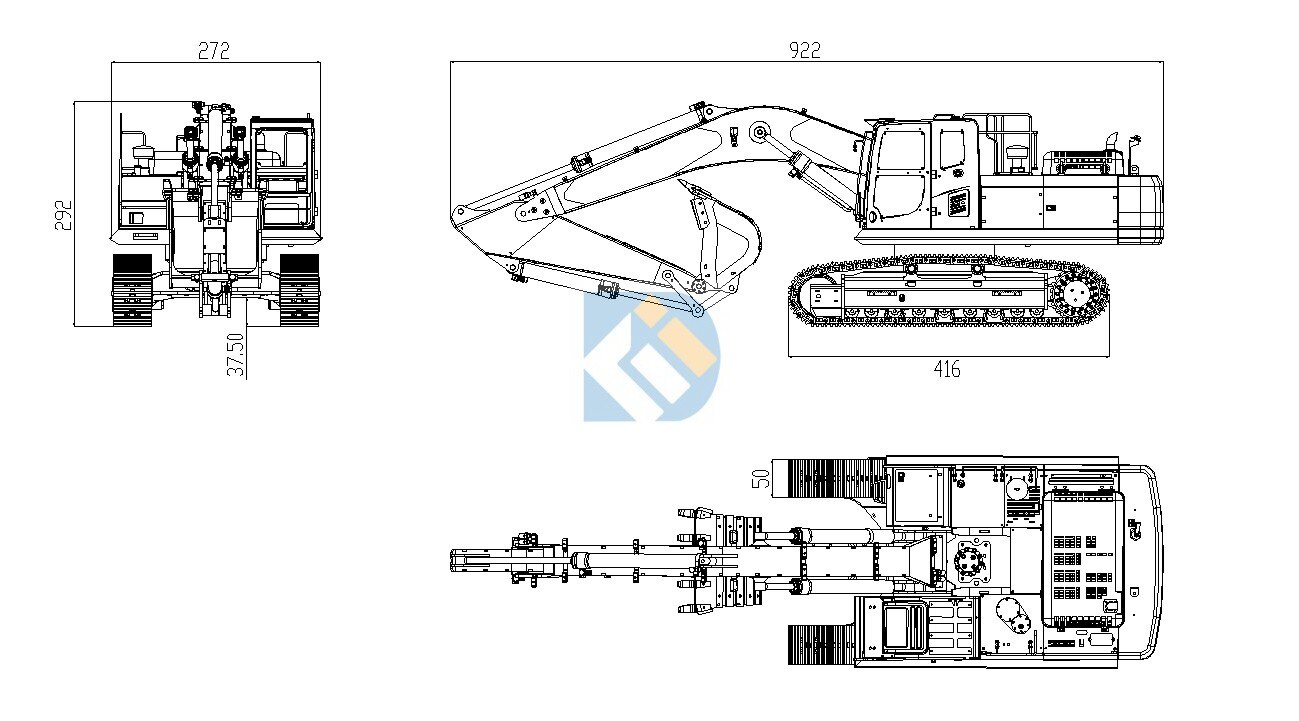 The rotation number: No limit
Chassis minimum ground clearance37.5(mm)
Remote control:FS-9, use 8 No. 5 batteries or 3S lithium batteries (please pay attention to the positive and negative electrode connection method), the battery needs to be purchased separately
Power supply voltage:12V, use 3S lithium battery 5200MHA,(length 140MM width 45MM height 40MM size)
Two pieces can be put in parallel to extend the working time,The battery need to purchase another
Pump Flow1.2L/MIN, rated pressure3. 5MPA (hydraulic system uses No. 32 hydraulic oil by default)
Reversing valve:3-way median oil return high power reversing valve
Cab: seat decoration is not included.
Paint: use car paint